Background to Energy Performance Certificates – EPC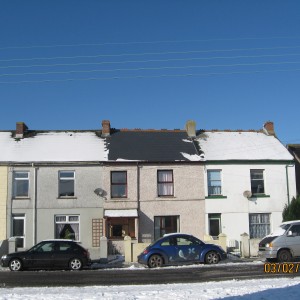 Energy Performance of Buildings – A European Directive –
2020 POST BREXIT UPDATE; The ENERGY PERFORMANCE CERTIFICATE (EPC) will NOT GO AWAY BUT BECOME AN EVEN MORE IMPORTANT PROCESS IN IMPROVING THE ENERGY EFFICIENCY OF HOMES AND BUILDINGS.
In 1997, many countries around the world recognised the growing problems of ever-increasing levels of greenhouse gasses and agreed to take action to reduce this problem (Read or watch: Al Gore "An Inconvenient Truth"). Most of the world's major nations except China and USA signed up to this Kyoto Protocol – In 2009, the Copenhagen Summit extended the CO2 targets in 2010. Then came Cancun in Mexico that really moved things on
In 2009 OFGEN warned the UK Government that by 2015, the demand for energy in the UK would exceed supply, and power cuts might be necessary, that is why the Government is stimulating micro production with the new Feed in Tariff (FIT), The Renewable Heat Incentive (RHI), Green Deal was suspended in 2015, but we await its successor which should assist funding home energy savings projects.
By April 2016, the effects of Government assistance schemes Feed in Tariff (FIT) and The Renewable Heat Incentive (RHI), were plain to see with Renewable and Sustainable Energy now contributing over 10% of UK energy requirement. In addition, several millions of lofts have now been insulated, cavity walls insulated, saving sufficient wasted energy to power entire cities, and of course making it cheaper to maintain homes warm and comfortable.
As buildings are responsible for up to 50% of ALL energy consumed in the UK, it is vital that buildings and homes are made more energy efficient. As most will still be in use in 2050 it naturally follows that existing homes have to be improved and the energy assessment is already causing this.
Fuel Security is now the big issue for Western Europe, Indeed the World. North Sea Oil and gas
is now seriously depleted and increasingly expensive and dangerous to extract. We now import Oil and Gas from Russia as well the OPEC countries and they therefore have a great impact on our survival. Oil production hit its peak in 2005, never again to be equalled. Ofgem have warned successive Governments that they cannot guarantee sufficient UK supply beyond 2015. UK energy prices are set to to rocket. (Google 'FUEL PEAK' for more detail)
2009 was the Year when not only private and rented homes and flats, but also public and commercial buildings (including shops and offices) must have an Energy Performance Certificate (EPCs) and with the oil prices of 2008 to the present, there are few who cannot see the merits of the system.
Update – Holiday Lets & Listed Buildings – An EPC will be required for a property rented out as a holiday let where the building*is occupied as a result of a short-term letting arrangement and is rented out for a combined total of 4 months or more in any 12-month period. (Caravans, Tents, Mobile homes, Listed Buildings and 'License to Occupy' holiday lettings are exempt).
One thing is for sure: The success of energy labels for consumer products such as fridges and washing machines is indisputable. In 1999 only 2% of fridges and freezers being sold in the UK were A rated. Only 7 years on in 2006, more than 65% of these appliances are A-Rated.
That's the power of informing the consumer before they buy!
Unlike white goods, applying energy labelling to buildings are not quite as easy, they are already produced and last a long time. Consequently, there will be a major proportion that are D and E rated from the start and will find it difficult to improve without taking some measures.
Click on "Energy facts & tips" above and there are several NO COST tips that are easy and instant and will save money right away.
removeslashes